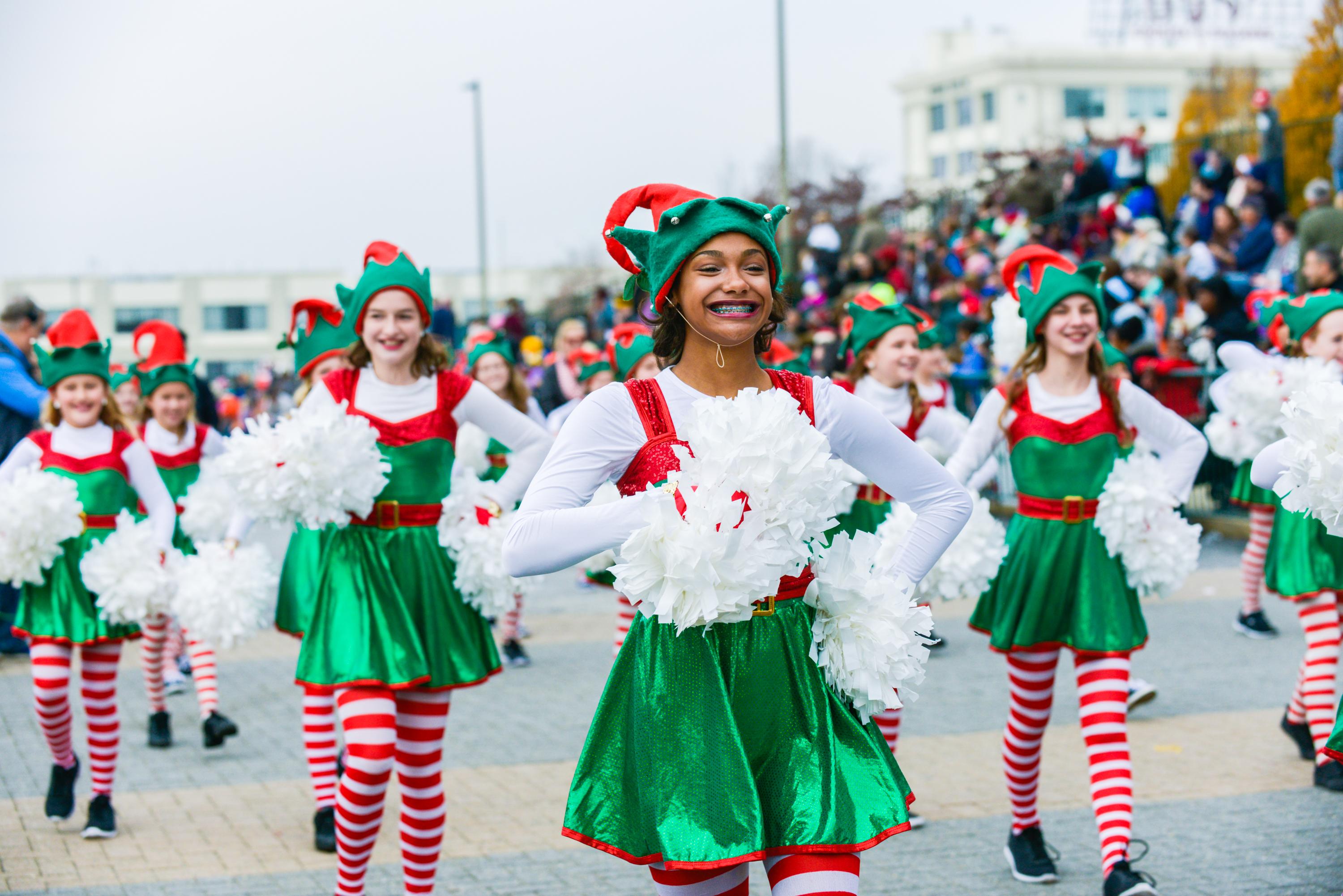 The parade is going virtual for 2020! Please see the front page for more details. We will not be accepting applications for volunteers at this time.
If you are interested in volunteering with the parade, please e-mail our This email address is being protected from spambots. You need JavaScript enabled to view it.
Dominion Energy Christmas Parade Volunteer Job Descriptions
Day of the Parade Logistics
For Volunteers and Participants in the Dominion Energy Christmas Parade, we offer two ways to get to the Parade:
1. Volunteers planning to walk the parade: If you plan to walk the parade, we recommend that you park your car at the end of the parade route in the VCU I Parking lot on 7th street. A shuttle bus will bring you to the beginning of the parade. The shuttle bus starts at 7 a.m. and ends at 9:30 a.m. You will walk the parade and finish the parade arriving at your car.
2. Parade Participants being dropped off from a car: There is a designated drop off spot in front of the Science Museum. This drop off area is on West Broad Street in front of the Science Museum (not in the Science Museum circle). We recommend that you use this spot if you have young children or individuals needing a ride at the end of the parade. We do not run a shuttle service at the end of the parade. You are responsible for picking up your parade participant at the end of the parade.
Parade spectator parking is on a first-come, first-serve basis and is available from normal city parking.