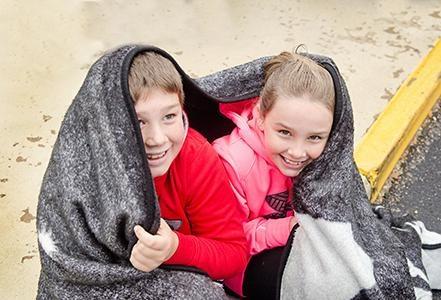 The parade begins at 10 a.m. and goes on rain or shine! Prime viewing spots are considered to be Broad Street between the Science Museum and Lowe's. However, if you'd like to relax in the morning, you can arrive later and view the parade on Broad Street closer to the Coliseum.
Note for 2017: Please be aware that there is additional construction on West Broad Street this year. Additional lanes may be closed, and the median may not be available for spectator seating. Please respect traffic cones and police direction, as our goal is for everyone to enjoy the parade safely.
Our parking recommendations include:
Monument Avenue and side streets south of Broad Street. There will be less congestion, and roads won't be closed.
Parking decks near VCU on Harrison and Broad or near Lombardy. Parking fees may apply.
Parking lot surrounding Lowe's.
Handicap Parking: If you require handicap parking, please call the Parade Office at (804) 788-6470 no later than Wednesday, November 28. Our team will provide you with further details and directions.
Please take note of these important road closures:
6 a.m.-1 p.m. Broad Street, both East and Westbound closes from Davis to Strawberry.
7 a.m.-1 p.m. Leigh Street from Boulevard to Hermitage.
7 a.m.-1 p.m. DMV Drive from Leigh to Broad.
9 a.m.-1 p.m. West Bound Broad Street closes from Robinson to 8th.
9 a.m.-2 p.m. 7th Street from Broad to Jackson.