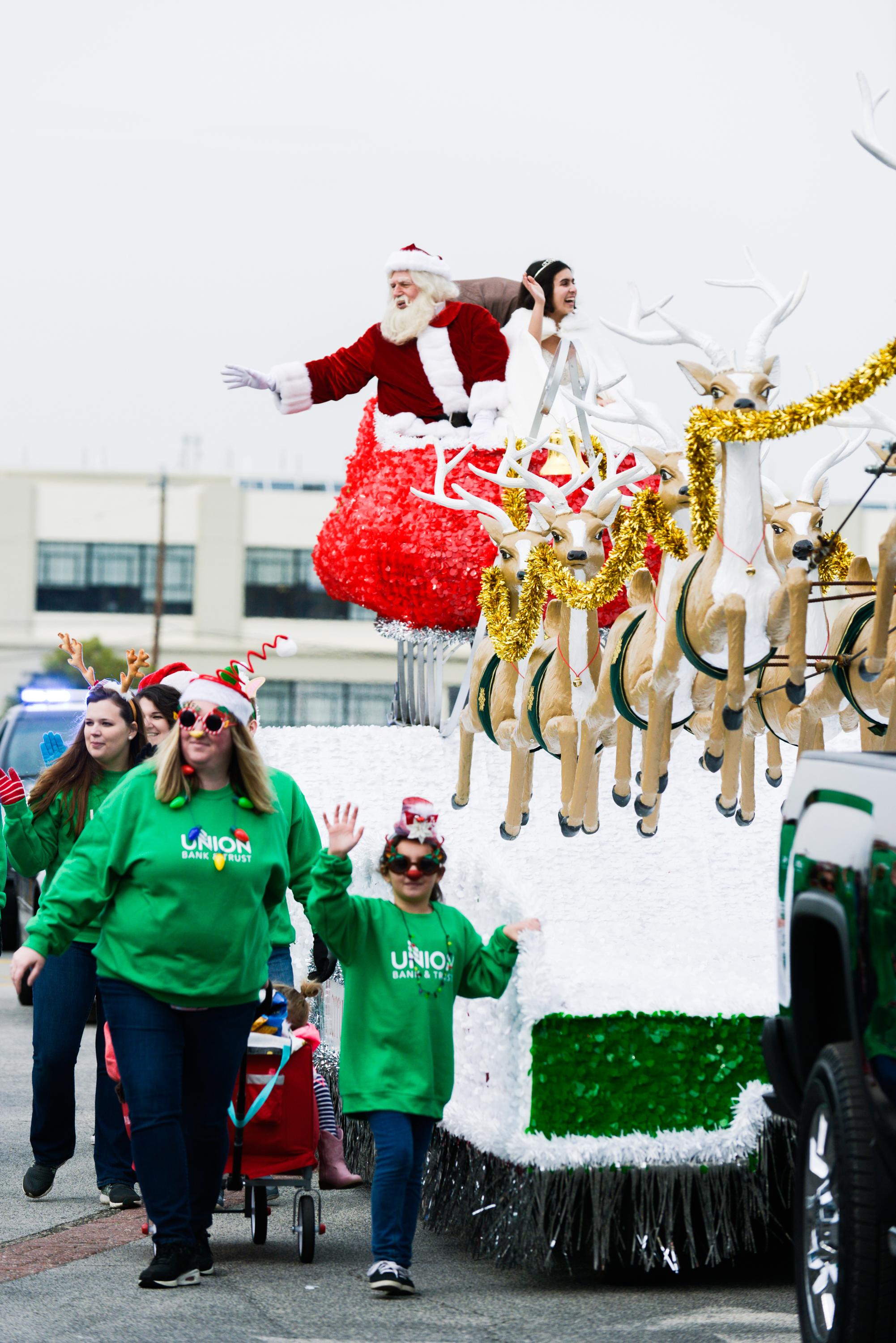 For many Richmonders, the Dominion Energy Christmas Parade kicks off the holiday season! The 40th annual Richmond Christmas Parade takes place on Saturday, December 2, 2023, at 10 a.m. The parade departs from the Science Museum on West Broad Street and continues east to 7th Street.
Our mission is to create a family-friendly experience that brings the holiday spirit to children and adults, community partners, and local businesses. This beloved tradition attracts more than 50,000 spectators each year from everywhere in Virginia, with thousands more enjoying a live television broadcast on WTVR-CBS6 (also rebroadcast on Christmas Day).

History
Over the years, the Richmond Christmas Parade has been known by several names. From the 1950s to 1974, the event was known as the Thalhimers' Toy Parade. After a 15-year hiatus, the parade was resurrected by the Richmond Jaycees. For 17 years, Ukrop's Supermarket was the title sponsor until the beloved Richmond icon was sold in 2009. Dominion Energy saved the Christmas Parade in 2010, becoming the next title sponsor, and the parade has been known as the Dominion Energy Christmas Parade ever since.
Over the years, the Richmond Christmas Parade has celebrated a fabulous lineup of grand marshals! Numerous Richmond locals have been featured including NFL Football Player Willie Lanier (1984), The Walking Dead Actor Chad Coleman (2014), and American Idol Finalist Rayvon Owen (2015). Childhood favorites have also made appearances, such as Mickey and Minnie Mouse (2000), Spongebob Squarepants (2002), Disney's Aaron Carter (2004), and the Harlem Globetrotters (2009). And who could forget when Paul Simon, Steve Martin, and Chevy Chase took over the Christmas Parade to film a music video in 1991?