What are the new protocols for Covid-19?
We are not requiring masks for parade participants, but we ask that you be a good neighbor to your community. Come vaccinated, adhere to social distancing when possible, wear masks in crowded spaces. Please stay home if you are not feeling well and keep this event safe for everyone!
How do I apply to be in the parade?
To apply for the parade, please fill out an online application and mail in your entry fee by October 21, 2022. If you have questions, please email This email address is being protected from spambots. You need JavaScript enabled to view it..
What types of groups are in the parade?
The parade has a variety of units including floats, bands, balloons, and marching units.
Why are certain groups excluded from the parade?
Due to the time constraints on the broadcast of the parade, we must exclude and/or limit the number of certain types of units in the parade.
How much does it cost to build a float?
The cost to build a float varies depending on what type, size, and style of float you want to build. Professionally built floats are available from the parade committee starting at $6,000 and can range up to $10,000. These floats also include other benefits for your organization and are considered a form of sponsorship.
Where is the best place to view the parade?
Anywhere along Broad Street is a great place to view the parade. Please see our Viewing Info Page for more details.
Is there handicap parking available?
Yes! Please contact the Parade Office at (804) 788-6470 if you will require handicap parking no later than Monday, November 28, 2022. Our team will provide you with further details and directions.
Where is the parade route?
The parade begins at the Science Museum of Virginia and travels Eastbound down Broad Street to 7th Street.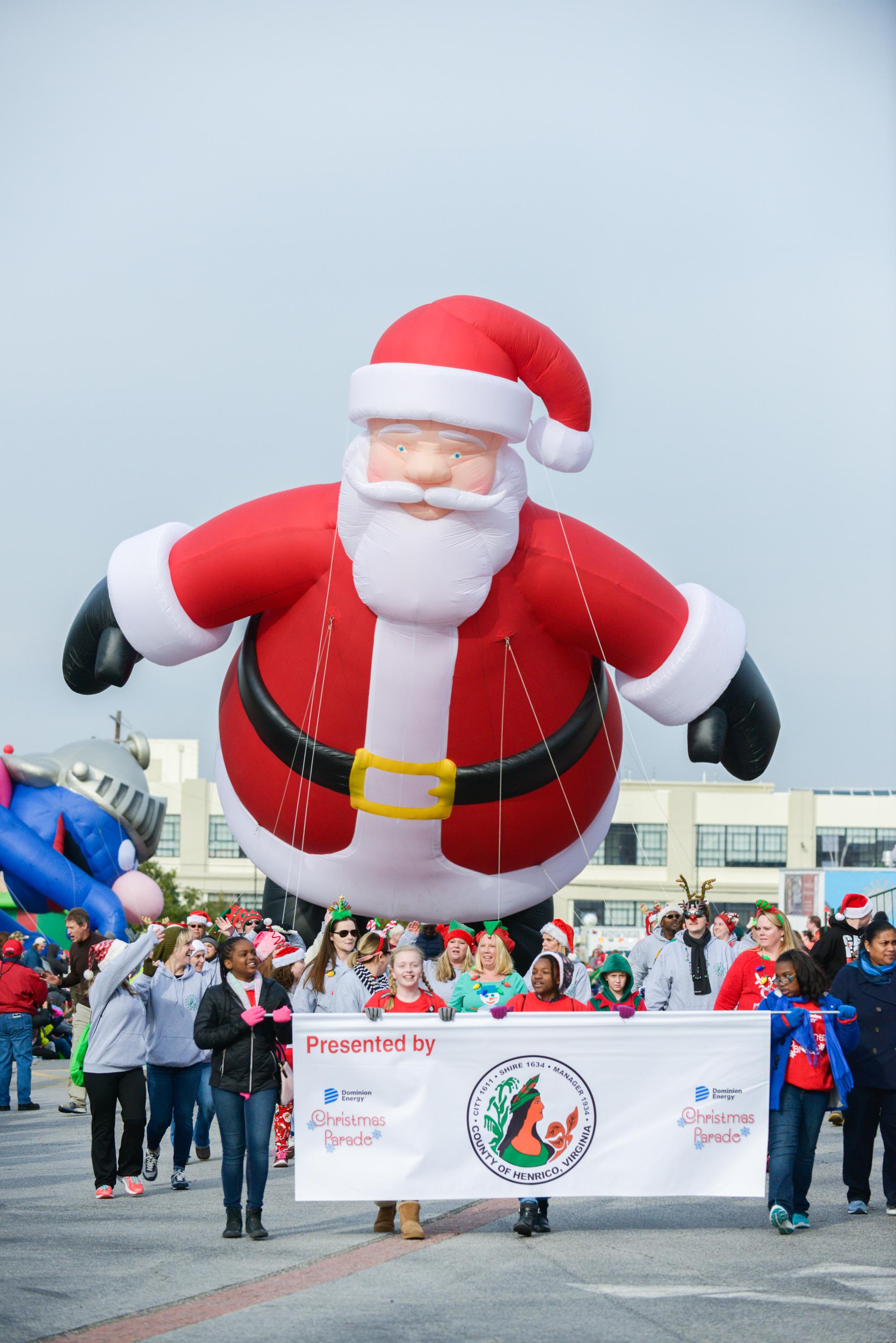 What if it rains?
Bring an umbrella! The parade goes on rain or shine!
Is the parade televised?
The parade is televised on WTVR-CBS 6 the day of the parade at 10 a.m. For those of you who do not live in the Central Virginia area, CBS6 will stream the Christmas Parade on their website (CBS streaming channel, Apple TV, and Roku). It will also be rebroadcast on Christmas Day!
What is the audience of the parade?
The parade typically has an audience of more than 100,000 people. The TV broadcast reaches 200,000 households in the greater Richmond area. As we expand the coverage and syndicate the broadcast, the television audience will grow.
How do I volunteer for the parade?
If you are interested in volunteering for the parade, please see our Volunteer Page.